Design a website that empowers a specific audience to help improve part customer satisfaction. The website must improve accessibility to the user. 
While Richmond was going through new ownership, they transferred the website to the new owners. With Coronavirus just starting the main way to look at a menu and order was their website, which needed an update to do so.
How might w

e find a way to give families choices when it comes to receiving food from food pantries?
I have developed a strategy to help users go through the website easily without having to ask questions. By making a category for each food item you can find items more quickly. Also showed items that were not shown and not marketed to the users. Below is a prototype to test the website.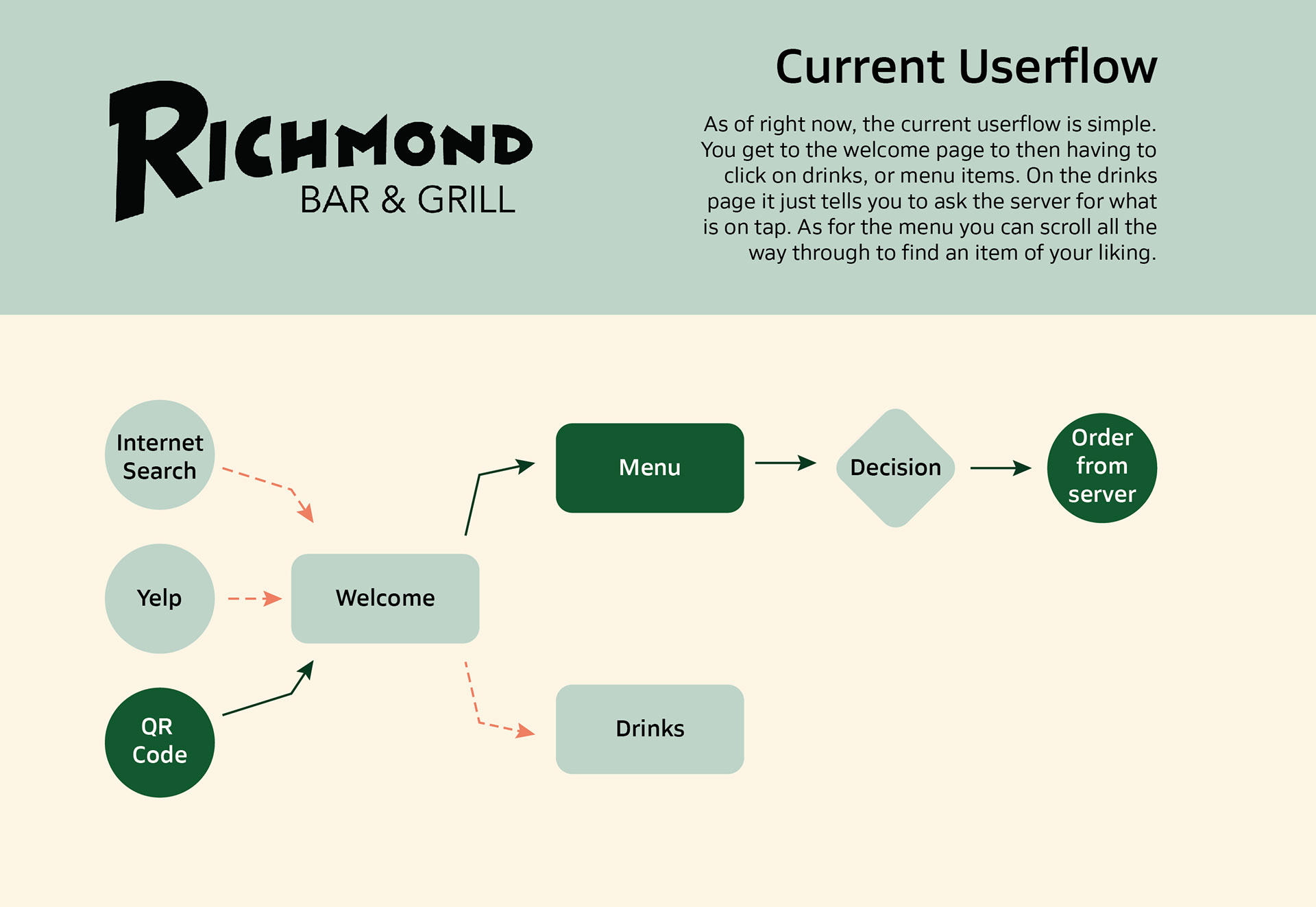 The main question as a server working here is what is on each item on the menu. For example, on our menu, we explain that mayo, lettuce, and tomatoes are on each burger so the description for each burger just explains what else is on the item. Customers get confused about what is actually on the menu. I designed and drew a new way customers can click on an item and see what is exactly on the item.
Based on our research we learned that this needs to be family-focused and wanting to feed families healthy options and to fight the stigma of food pantries. We created something that can feel like everyone uses this application. We wanted everything to be easy to navigate through for adults that are busy with their everyday life. Users are able to save food pantries so that future reservations can be easier to set up. 
This was a great experience to design for something I have been researching for the past 6 years basically. I have served and bartended at Richmond Bar & Grill for 6 years now and have seen people ask all the same questions. I have seen people not know there was more space in the back. I can go on and on but when I got to design for Richmond, I knew I could get them in the right direction.